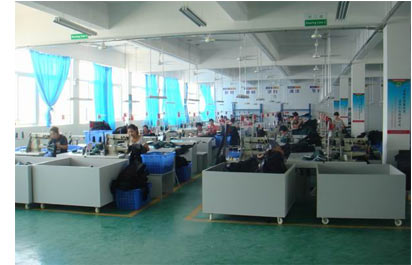 Postioning: Leading Promotional Bags Manufacturer
Target: providing ELEGANT or FASHION BAGS to help customer promotional campaine.
Location: Hefei, Anhui province, China, west to Shanghai, 40 minutes flight from Shanghai, around two hours by express train from Shanghai.
Focused Service & Competitiveness: promotional bags and some PU leather goods at medium and low price. And we strive to work together with you to find out a good and easy solution to your inquiry from your customer, at price they need, in a good design they love, at fast speed to fight for a potential order! Our INLAND LOCATION has become our competitiveness at enough skilled workers but at lower labor cost.
Co-operation with materials manufacturing area: Sourcing the lastest materials and keeping contact with material factory from Guangdong, Zhejiang areas has become our daily work. They send us yards of materials in different patterns, different colors to make samples.






Office and mailing address: Anhui Guoci Handbags Co., Ltd.

Room 504,Building No.3, Kunpeng Int'l Plaza, 539, Wangjiang West Road, Hefei, Anhui, China, zip code 230088

Tel:+86-551-6532 2649

email: guoci@guoci.com

www.guoci.com

contact: David Song



Quality Control:
We understand, for promotion, the quality and delivery is utmost important for customer.
We control and check all the steps of production, from logo confirmation, the purchasing of material, start day of cutting materials,sendinf pre-production sample for confirmation, production speed, packing, to shipping out of factory to catch the closing date.
If any problem, we will immediately correct, or replace, buy new material, re-produce at any cost. And we will report to customer.
Making Samples:
It takes 2-7 days for urgent samples when materials and colors are easy to source in market or design-room. Samples are free of charge for 2-3 pcs, but we need your courier A/C No. to send the samples.
We welcome you to send samples to copy. Can put your own logo, label, hangtags...
Minimum Qty:
It depends on material and its color availability from market stock, if no problem, 500-1000pcs is possible,but handling cost is higher.
Shipping:From Shanghai port, Ningbo Port
Delivery:
For promotion, the delivery is super important and we respect all our promise. After order is confirmed, it takes usually 30 days for the goods of 1-2 containers; For big quantity such as 500k pcs of big bag, when delivery is urgent, we would arrange all the production lines to produce and ship within requested time( 45-55 days). For small quantity, if the color of material is available immediately, within 10-15 days the goods can be ready, if material in that color is not available immediately, and needs purchasing, it takes 20-25 days.
When the delivery is top urgent, like 10-15 days after order, we will try our best to satisfy.
Payment:
We accept T/T, L/C sight,, D/P sight,but mostly by TT
By T/T, we need 30% deposit, balance before shipment and after goods being ready, or against copy of B/L. And we are flexible to different customer for different trust grade from different country.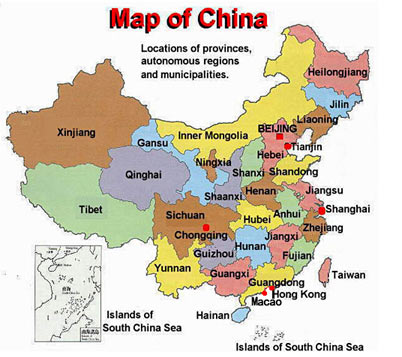 Customer Protection:
When the model is customer's original design, we will neither show it at any trade show, nor show to other customers. But after a few years, we can show out for production capability.
Customer's name- we would keep your name as a secret. We do not want your final customer or competitor know what you buy from us or what price you get from us.
We have set up our own factory, Feidong Guoci near Hefei city
The factory has 4-5 sub-factories to help the production.
Address: 2, Park Road, New City Zone, Feidong County, Hefei City, Anhui Province, tel:0551-6775 7655